I just wanted to congratulate our amazing daughter, Alexa.
She is the recipient of the "Philanthropic Service Award" for the Pi Beta Phi Sorority Founder's Day. Philanthropy is one of her sorority's six core values and she was awarded as being the one to exemplify this particular core value. I thought this was a pretty significant accomplishment considering it is her first year at UCLA and with her sorority.
Always proud of this girl. Keep up the good work sweetie.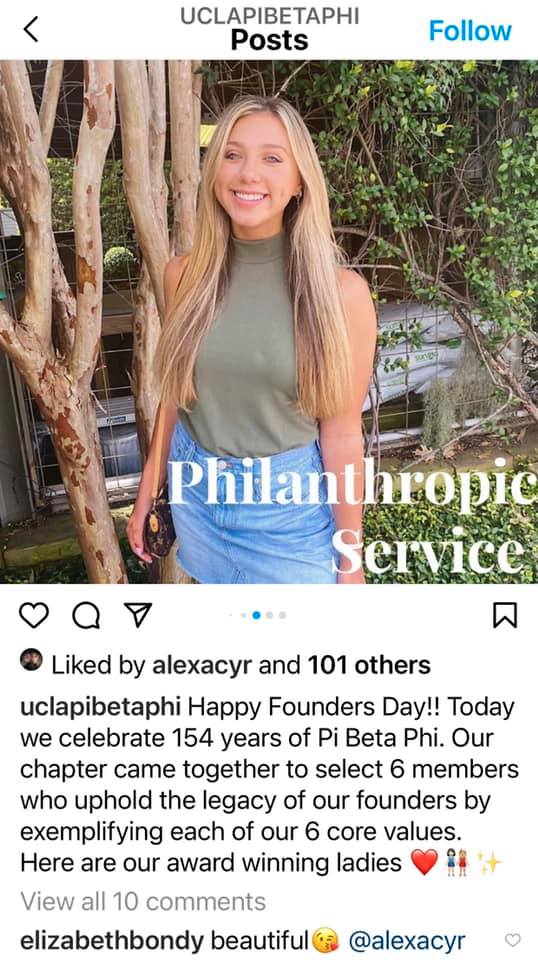 ---