#SASpine and PROject Christ will now start collecting your new and/or gently used sneakers for their 4th Annual Holiday Shoe Drive. The drive will run from Oct 1st to Dec 31st. Donations will be delivered to homeless shelters in the Houston and San Antonio areas.
Drop off location for San Antonio: 8401 Datapoint Drive, Suite 700 (attn Elizabeth)
Drop off location for Houston: 12238 Queenston Blvd Ste A (attn Krishna) *Tuesdays and Fridays only*
Pick up for bulk donations of more than 10 pairs of shoes can be arranged. Please email scyr@me.com.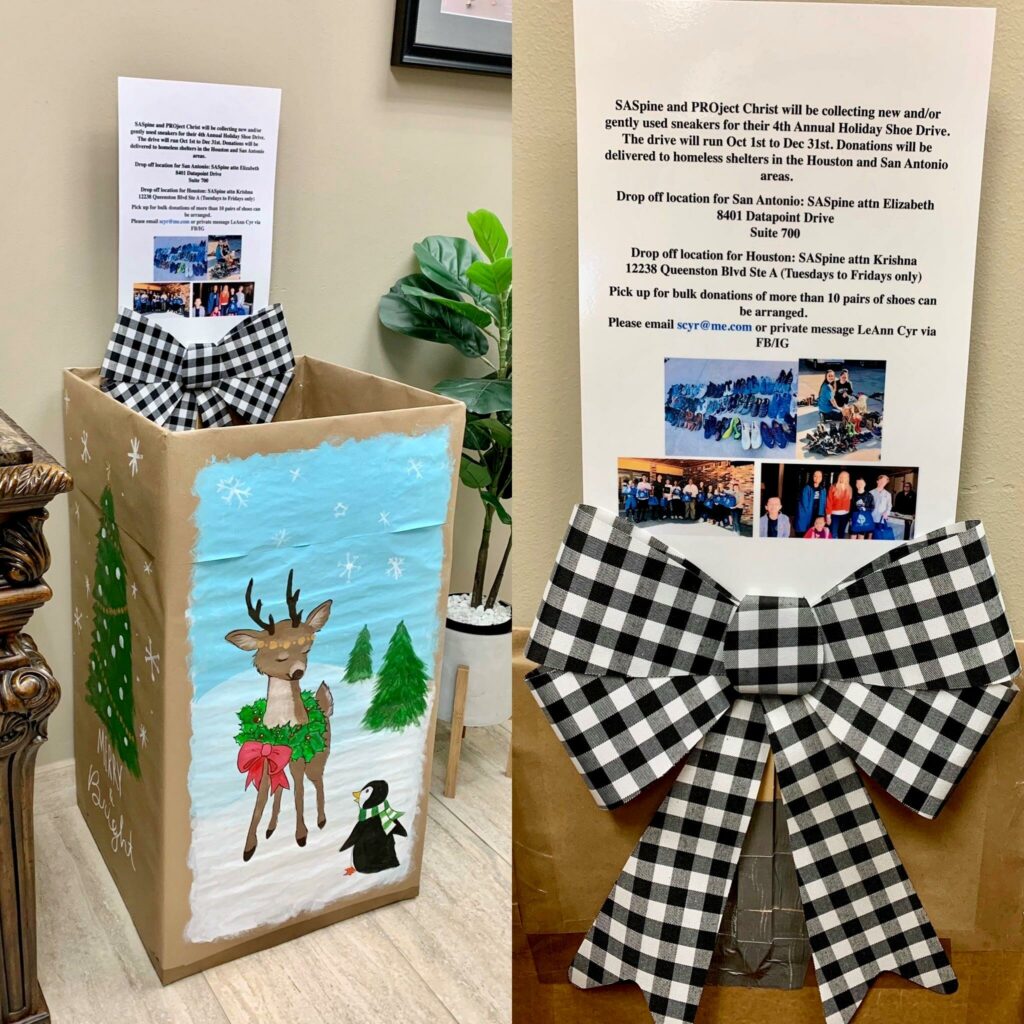 ---