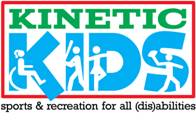 Thank you for your generous support of our Hootenanny evening, both financially and from the heart! From the moment you said yes as our Presenting Sponsor, you jumped in with both feet and helped us make this event the highest grossing evening in the history of Hootenanny. To say that we couldn't have done it without you is an understatement. The Acapulco house, which brought in $8,500, was because of your friendship with Lorena. I know that many other silent and live auction items were brought in by Cedar and LeAnn. Dr. Cyr, your speech was spot on and you were so gracious to mention the other orthopedics in the audience. We are very grateful for your support. Thank you again for all you have done for our Kinetic Kids!
Cahterine D. Easley, Development Director, Kinetic Kids, Inc.
,
www.kinetickidstx.org
"I was hungry and you gave me something to eat, I was thirsty and you gave me something to drink…" Matt 25:35 We are so thankful to be a recipient of a grant from the Cyr Family Charitable Fund. It gave Medsend the resources needed to help sustain global healthcare. Their gift will allow Christian healthcare professionals to meet the physical and spiritual needs of those they serve around the world and in US underserved cities. MedSend's mission is to enable Christian healthcare providers to be free to work full time, unencumbered by educational debt, so they can to serve the poor in Christs name. We fulfill our mission by making their monthly educational loan payments while they serve. Without MedSend, these healthcare professionals would need to spend years working in the U.S. to pay off their educational debt before going and being able to answer God's call to serve – and many would never make it to the mission field at all.
Rick Allen
,
Medsend
www.medsend.org
We were very pleased to receive a grant from the Cyr Family Charitable Fund. These monies were directed towards helping the Wounded Warrior Project. In helping the Wound Warrior Project we were able to connect with this charitable organization and establish a riding program for the Wounded Warriors in the region. Collaboration among non-profits was key to approval of this grant. Now, we are extremely happy to be serving the Men and Women of the U.S. Armed Forces in a meaningful way here in the U.S.
Amber B. Higgs
,
Upward Transitions Therapeutic Horsemanship
upward-transitions.org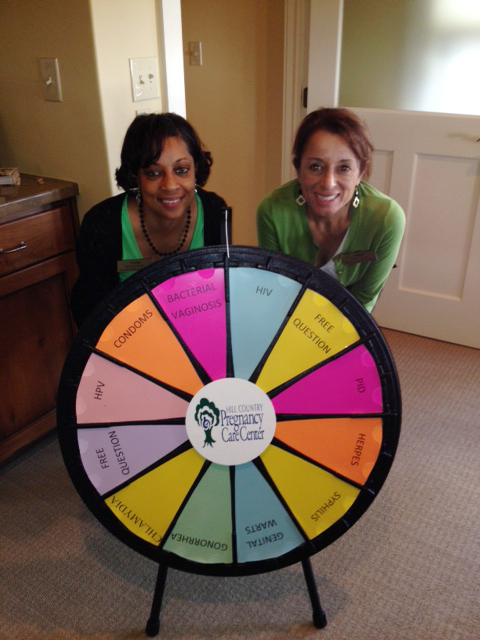 I wanted to let you know that our nurse and educational presenter attended the training that you so generously funded and were able to bring back a lot of helpful information to the HCPCC. They both commented that it was incredibly helpful to them to attend the training and felt that it went far in improving their skill sets. I also attached a photo of both of them with the STD education wheel that you also funded. They are actually using that right now over at the Boerne Alternative School. It will be at our Gala, if you are attending you will have the opportunity to see it. Thank you, again, for your generosity and commitment to educating our community.
Diana Anzollitto
,
Hill Country Pregnancy Care Center
www.lifesprecious.org
"We were very pleased this year to receive the title sponsorship from the Cyr Family Charitable Fund for our annual 5K Walk/Run fundraiser. It will go along way in helping those challenged children and adults with therapy and recovery."
Jason Geroianni
,
PressingOn TX