The Cyr Family Charitable Fund makes it easy and seamless to request support.
Click here to submit your request
Expect a response in writing within 14 days
If selected, sign a release for use as joint partner in giving with our Fund (Release)
Agree to administration of funds through San Antonio Area Foundation, a 501(c)(3) (Release)
Should you be chosen to receive a grant, expect a check for the approved amount within the next 14 days after notification of approval
The Cyr Family Charitable Fund will accept Letters of Inquiry from other than 501(c)(3) nonprofit organizations.  501(c)(3) organizations must be registered with GuideStar.  The purpose of this registration requirement is to increase the transparency of nonprofit organizations and to reduce paperwork associated with grant applications.
When applying to the Fund for support, please make certain that your request addresses one or more of our program goals. We have listed our focus within our mission statement, repeated below for your convenience:
Our Mission
Our mission of the Steve and Le Ann Cyr Family Charitable Fund is to return our blessings to others by giving to Christian-based charities, educational programs / institutions, organizations serving the military men and women of the U.S. Armed Forces, and to youth sports organizations whose singular purpose is to build our youth into adults with a strong mind, body, and spirit.
Grant request proposals of interest to the Fund that extend outside of primary focus are also encouraged. Once you have determined that there is a match between your request and the Fund's mission and focus, you may submit a Letter of Inquiry of a maximum of four pages in length. Because of the large number of requests the Fund receives and the time required to develop a complete grant proposal, applicants are not to required to submit any full proposals unless they have been requested to do so by the Fund in response to a Letter of Inquiry.
A Letter of Inquiry should include information on the following topics and in this order:
Your organization's purpose and history
Confirmation of your GuideStar Exchange Program Membership (if applicable)
The nature and extent of the problem or issue you plan to address
How the proposed effort relates to the Fund's focus
How the population to be served has previously been involved or will be involved in developing solutions
Your program objectives and evaluation:

Specific program objectives
Evaluation criteria (what outcomes are desired for each objective)
Evaluation methods for each program objective
What information you will collect to monitor your progress in reaching the objective
From whom you will collect the information and how often
How you will collect it (survey, interview, test, etc.)

Timeline of proposed activities
Names and qualifications of personnel responsible for program leadership and fiscal responsibility
Estimated cost for the project, the amount to be assumed by the grant recipient, other organizations, and the amount requested from the Fund
Name, address, phone number, and email address (if available) of the primary person to contact within your organization should we have questions
Please note:
Examples of past work (articles, reports, videos, or other materials) should not be submitted with a Letter of Inquiry. One (1) piece of marketing collateral is allowed per submission.
Review of Your Letter of Inquiry
When your Letter of Inquiry arrives at the Fund, our staff will review it. You will be notified by letter whether or not you should submit a full proposal.
Preparing a Grant Proposal
We only review full grant proposals from applicants that have been requested by the Fund, after review and approval of Letters of Inquiry. (Not all applications will be required to submit a full application). If you are asked to submit a proposal, you will be sent the appropriate requirements for a full grant application package with your letter of notification.
Review of Grant Applications
We evaluate proposals on the following criteria: relationship to the Fund's, mission, focus, and program goals; a proposal's reflection of thoughtful and careful planning; the organization's record of sound fiscal management; and the organization's likelihood to meet its objectives.
For those whose proposals the Fund requests, staff may schedule a site visit to meet with your key staff, board members, and, in some instances, your constituency. Afterward, if your proposal is determined to meet the Fund's guidelines and satisfy all review criteria, it will be submitted for distribution. You will be notified by letter of the approval or disapproval of your grant proposal within two weeks after submission of your proposal.
Like what you've read?
Testimonials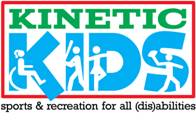 Thank you for your generous support of our Hootenanny evening, both financially and from the heart! From the moment you said yes as our Presenting Sponsor, you jumped in with both feet and helped us make this event the highest grossing evening in the history of Hootenanny. To say that we couldn't have done it without you is an understatement. The Acapulco house, which brought in $8,500, was because of your friendship with Lorena. I know that many other silent and live auction items were brought in by Cedar and LeAnn. Dr. Cyr, your speech was spot on and you were so gracious to mention the other orthopedics in the audience. We are very grateful for your support. Thank you again for all you have done for our Kinetic Kids!
Cahterine D. Easley, Development Director, Kinetic Kids, Inc.
,
www.kinetickidstx.org
PARTNERS